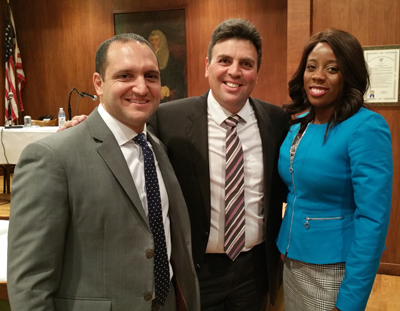 Richard A. Klass recently spoke at a Continuing Legal Education Program entitled Breaking Up is Hard to Do – Termination of the Attorney/Client Relationship: Prevention, Planning & Procedure.
Shown here at the Brooklyn Bar Association on October 20, 2015 with, from left to right, Moderator Daniel R. Antonelli, Esq., Speakers Richard A. Klass, Esq. and Kaylin L. Whittingham, Esq.
Follow opens in a new windowthis link to an article about the program, by Rob Abruzzese, in the Brooklyn Daily Eagle.
---
R. A. Klass
Your Court Street Lawyer